Brazil Pictures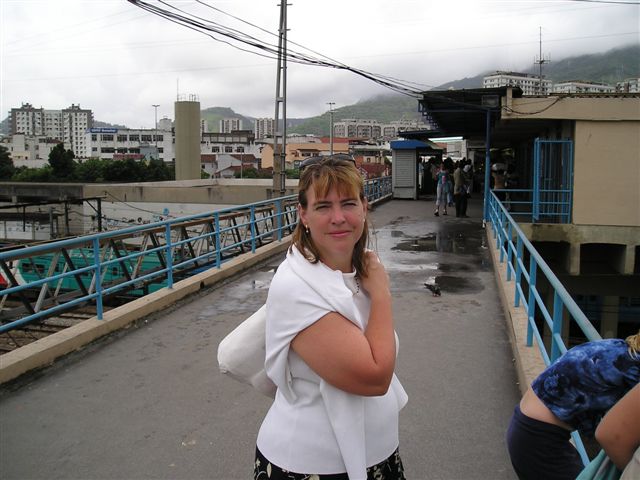 Cheryl in Rio at a train station the day we visited the National Museum.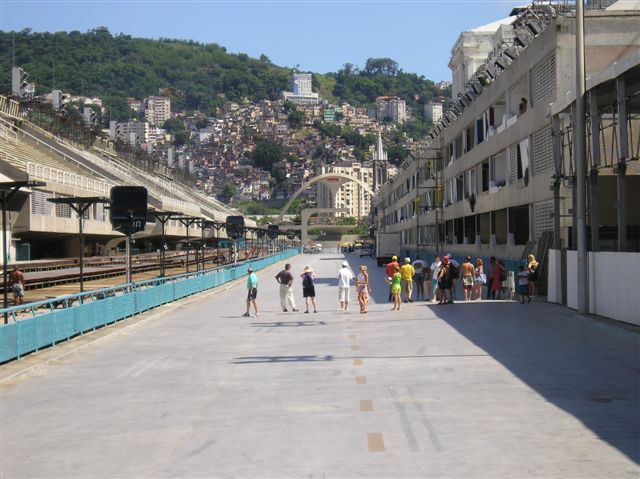 We took a city tour one afternoon. This is the main parade review area for samba competition during the annual Carnival festivities.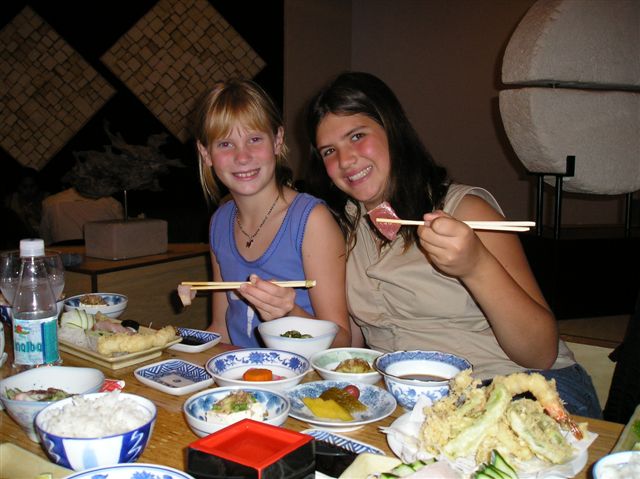 We stuffed ourselves on Japanese food one evening in the Botafogo district.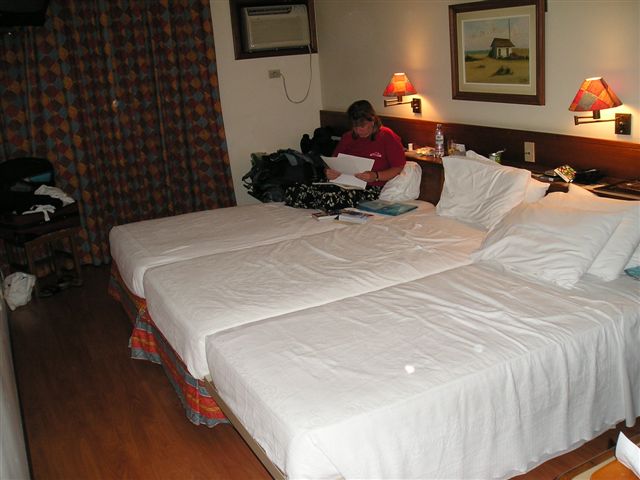 This was our small room at the Windsor Hotel in Copacabana. We all slept together and I tied the legs of the beds together so none would fall in the "crack."
This is an upscale area near our hotel around a small lake.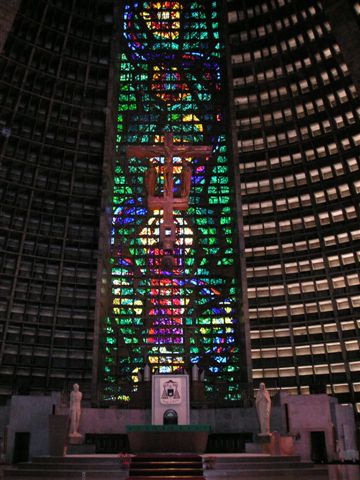 We visited a modern Catholic church on our tour.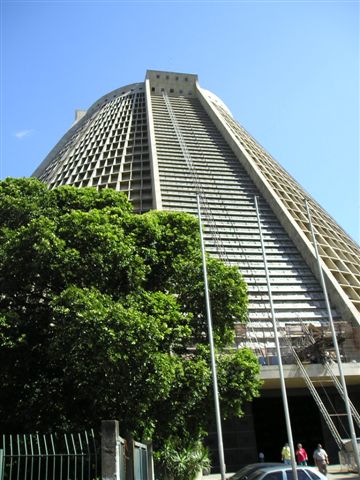 Catholic church in Rio.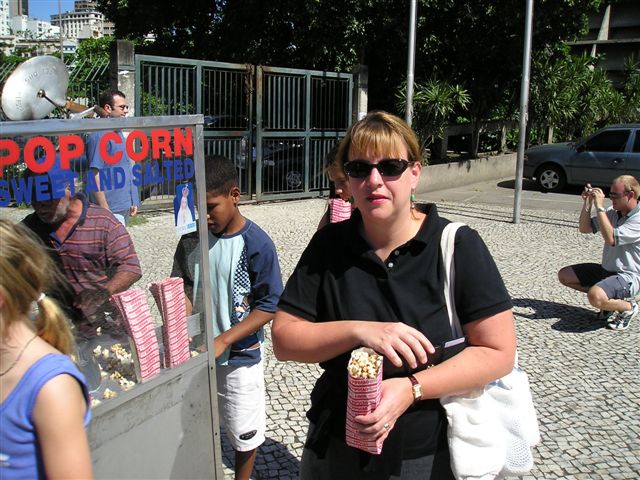 Cheryl buying popcorn from a street vendor.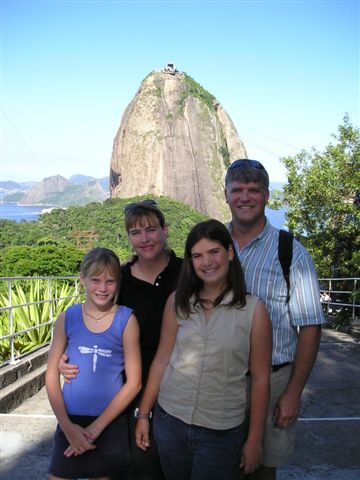 The four of us with Sugarloaf Mountain in the background.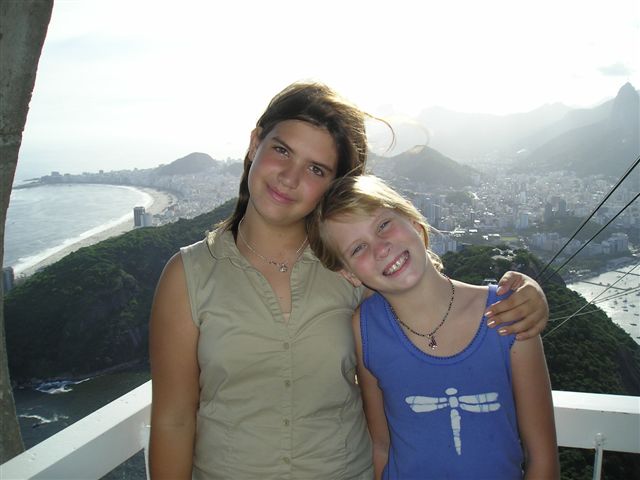 Lauren & Katie on Sugarloaf with Rio in the background (Copacabana Beach on left).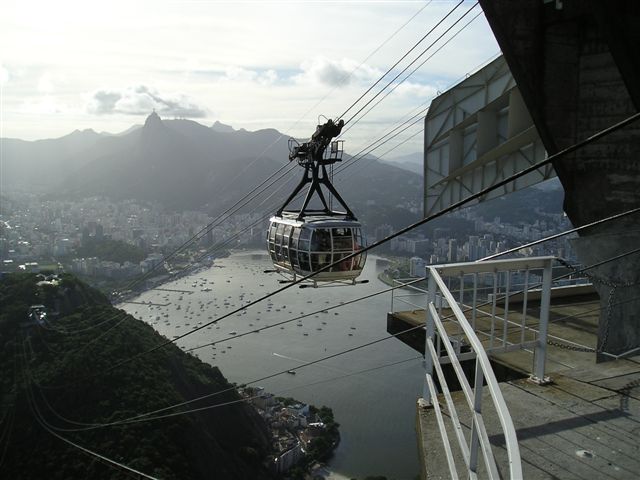 That is the cable car we took up to Sugarloaf. The Botafogo district is in the background.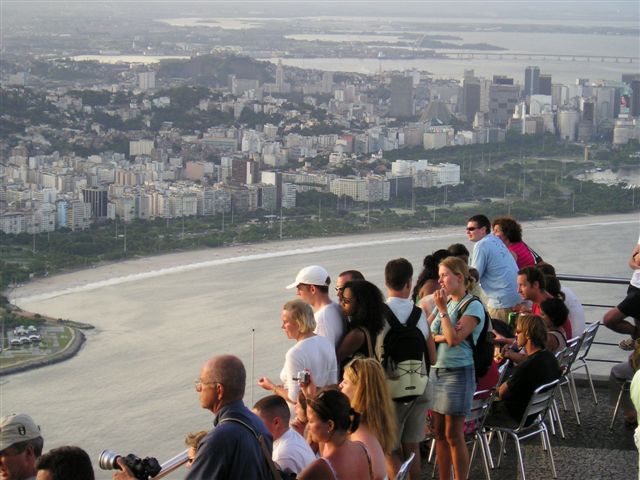 People gathering to watch the sunset on Sugarloaf with the city in the background.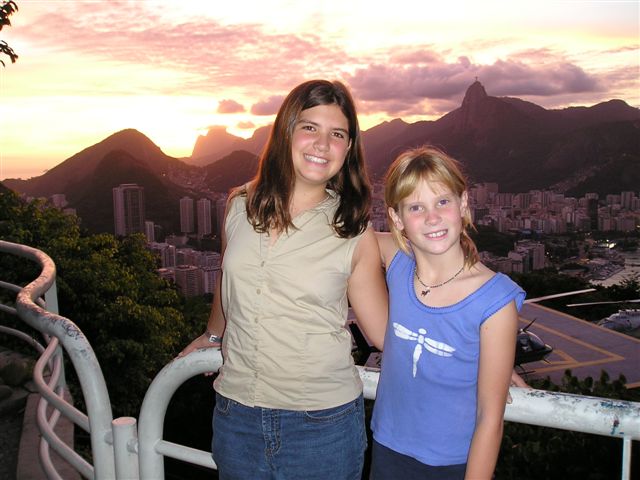 Lauren & Katie at sunset on Sugarloaf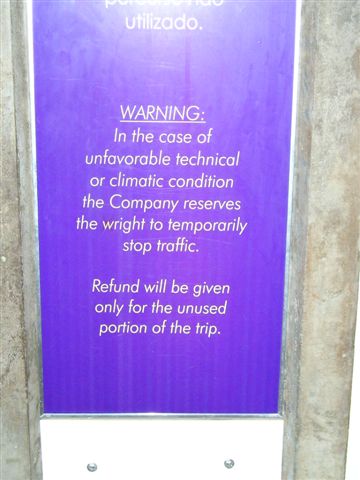 A funny sign at the cable car loading area.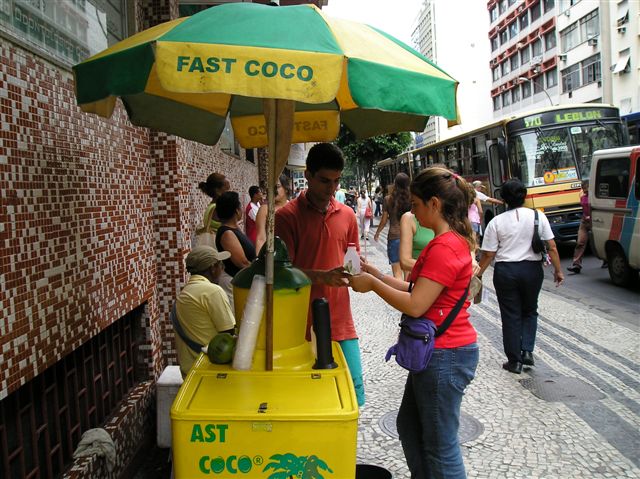 Street scene in Rio. I don't know what Lauren is buying - looks like juice.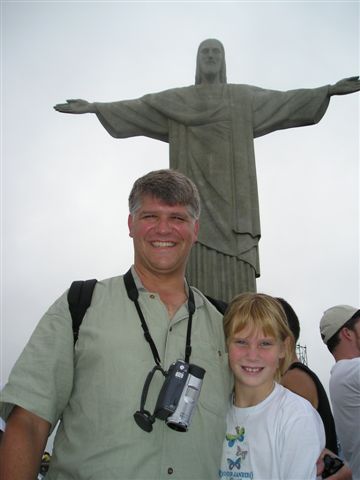 Cheryl and Lauren wanted to go shopping, so Katie and Todd paid a visit to Cristo Redentor (Christ the Redeemer) statue on Corcovado Mountain.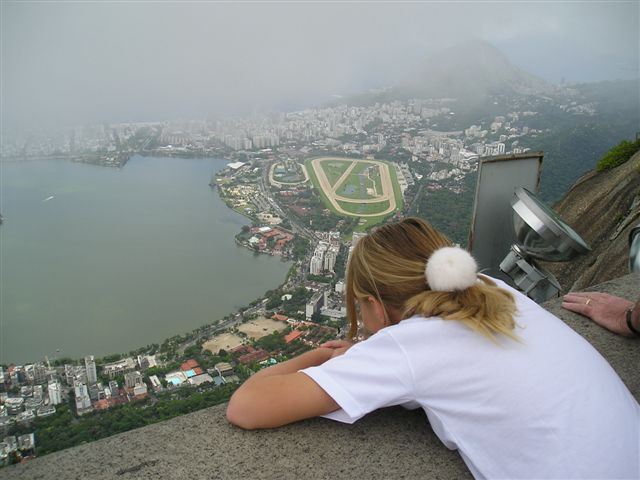 The view of Rio from Corcovado was amazing.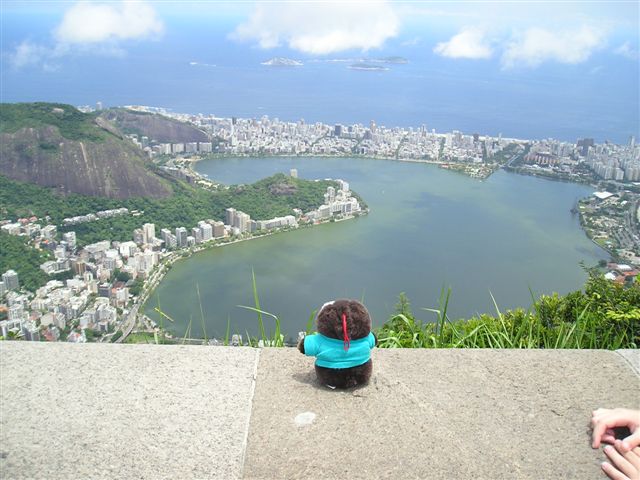 Pueo was so amazed by the view from Corcovado that he just sat there for several minutes.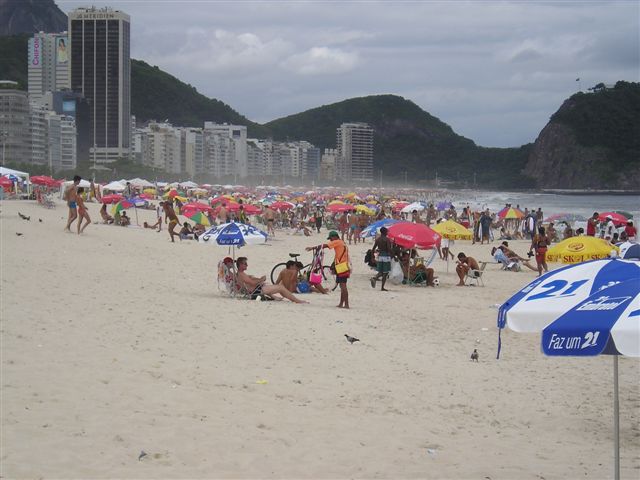 Copacabana Beach.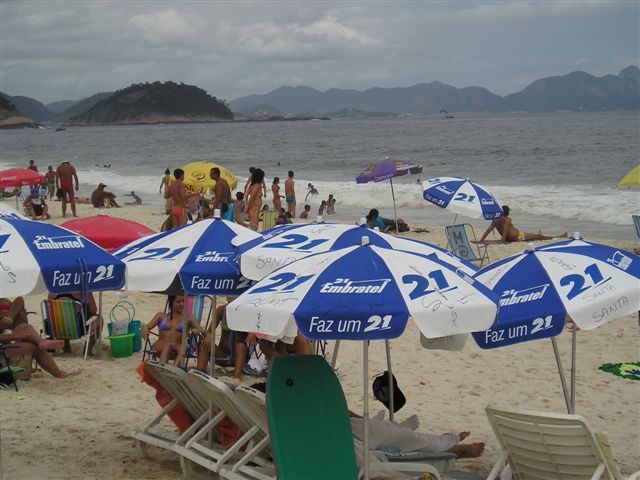 More Copacabana Beach.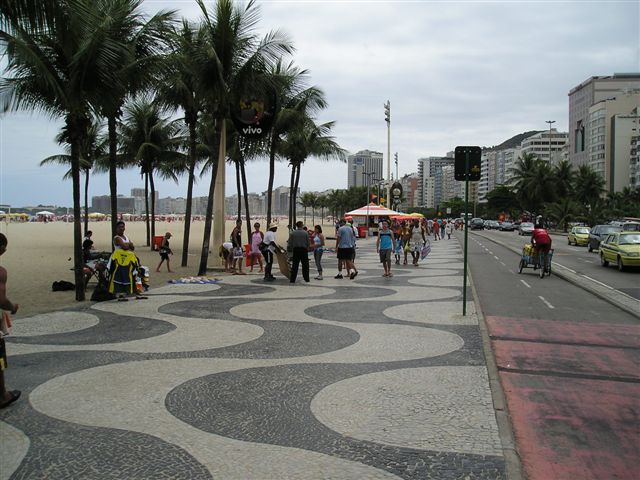 The sidewalk along the beach had this beautiful black and white mosaic tile design.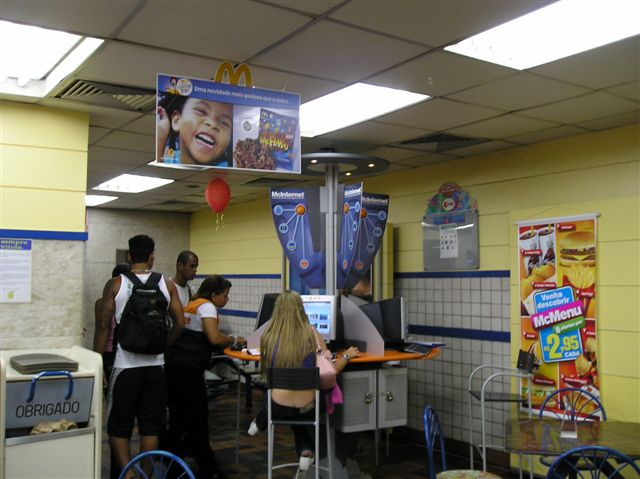 Free Internet access at McDonald's - called McInternet.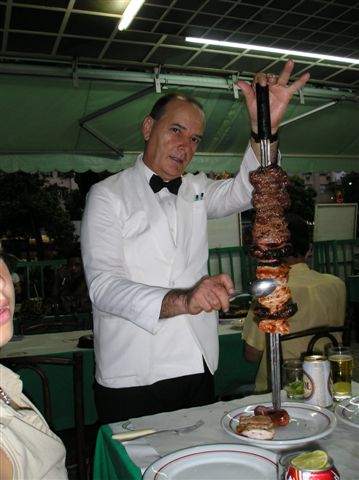 Our waiter at a restaurant in the Central district. He is serving up our dinner from a skewer which is also a sword.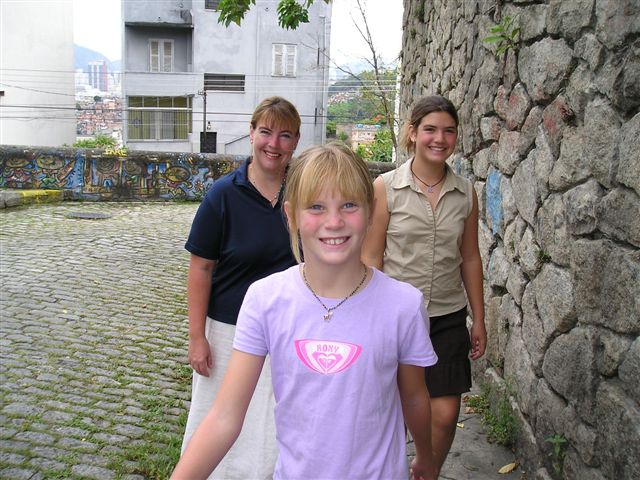 We took a walk through the Santa Teresa neighborhood.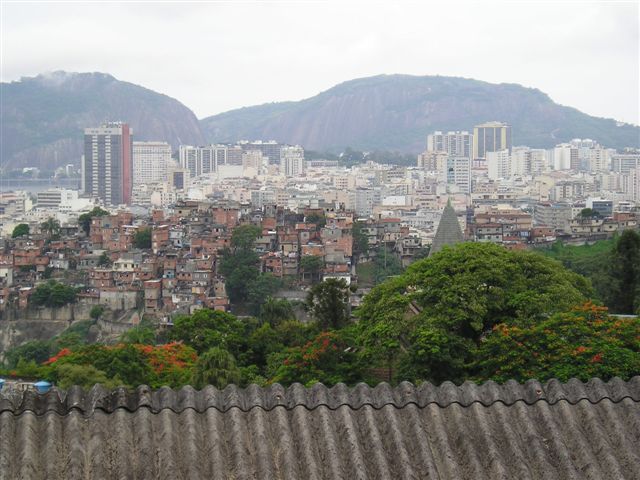 Interesting cityscape. The dark houses in the middle are a favela - a shantytown. Cheryl read that there are 600 favela in Rio.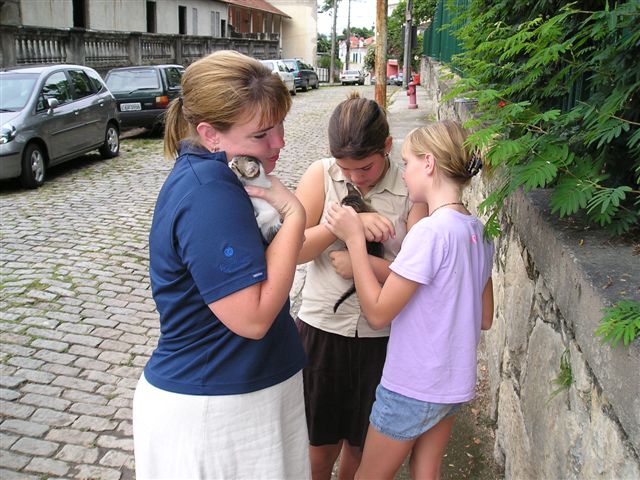 We ran into some kitten and had to stop for a visit.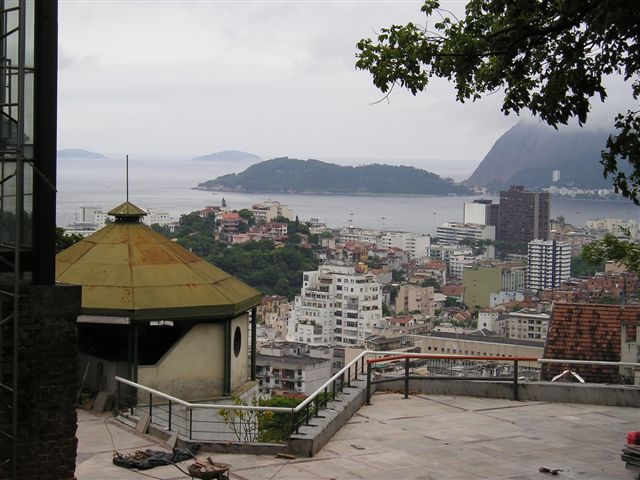 Another interesting cityscape from Santa Teresa.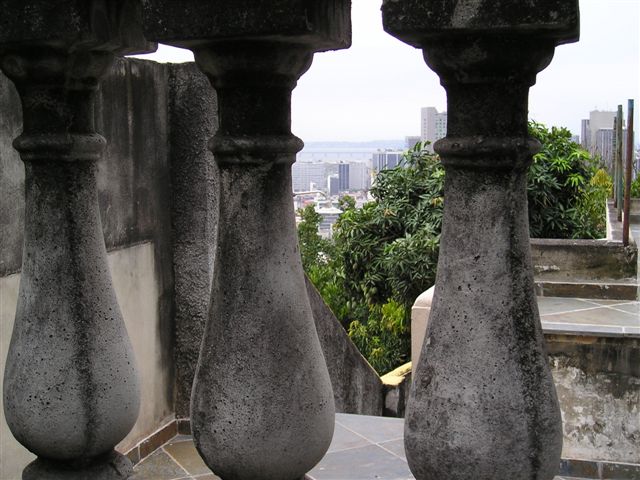 There was some interesting old Spanish architecture in the Santa Teresa neighborhood. Here is a stone railing with the Central District in the background.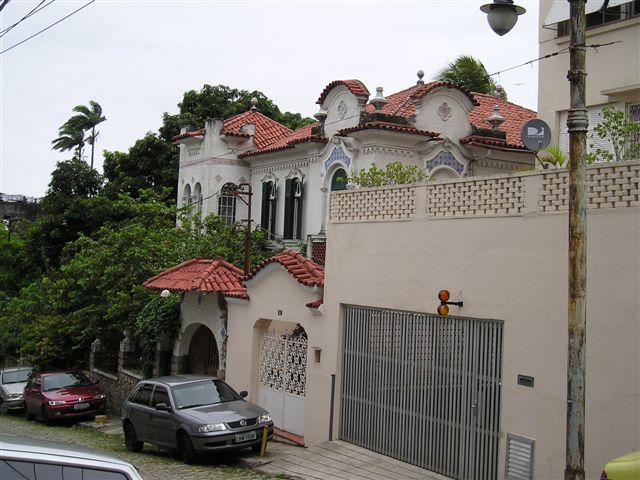 A house in Santa Teresa.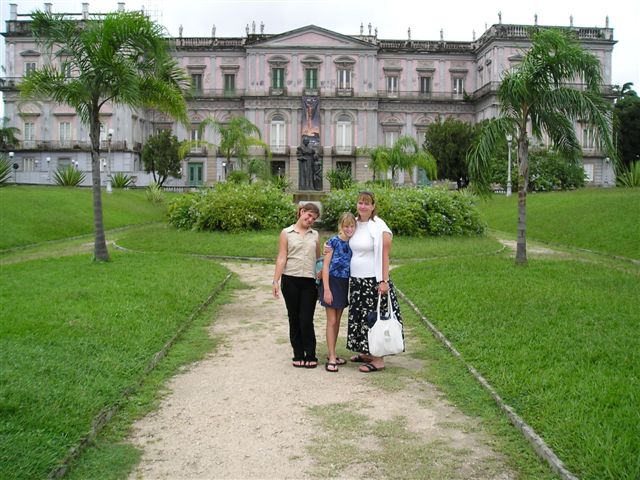 Museu Nacional - The National Museum. The museum and its grand imperial entrance are stately and imposing, and the view from the balcony is great, but the unkempt building and grounds have suffered since the fall of the monarchy.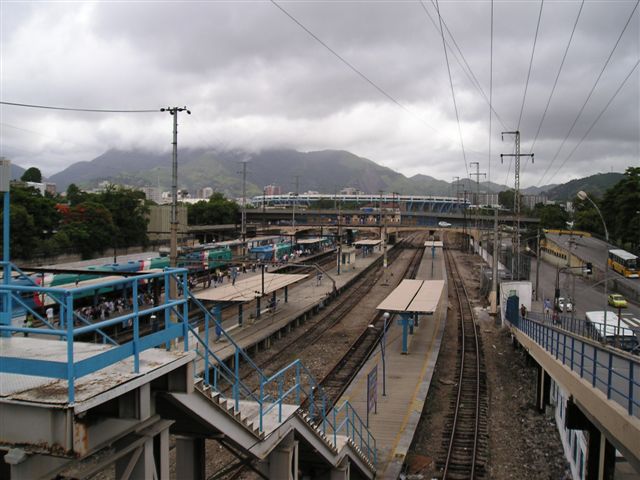 Train station with Maracana Stadium in the distance. If Brazilian worshipped the game of soccer, Maracana Stadium would be their temple.