Hong Kong Apartment Life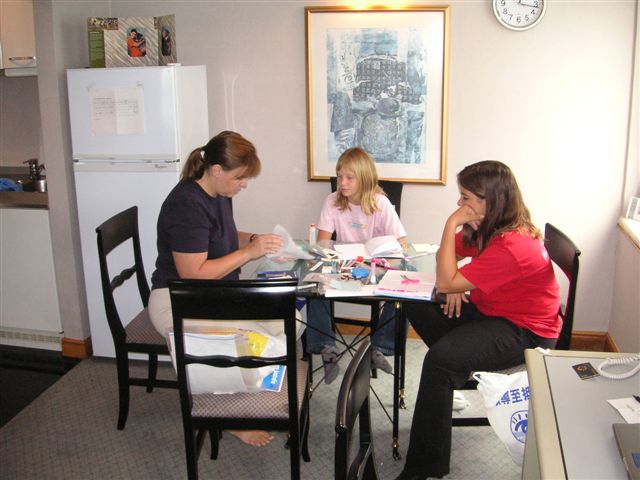 Cheryl and the girls working on their travel scrapbooks.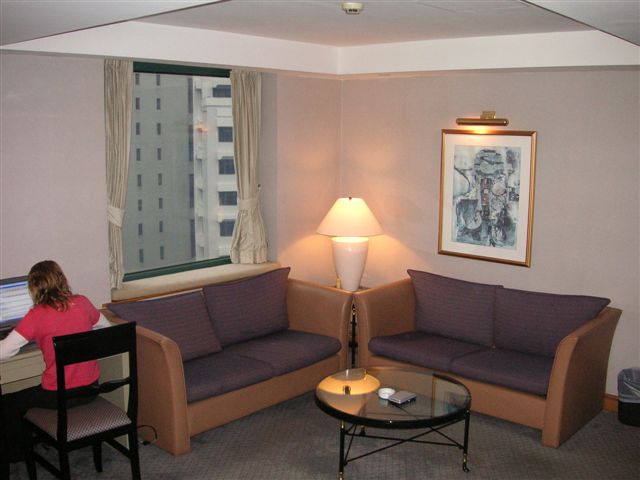 The living room of our apartment with Katie on the computer.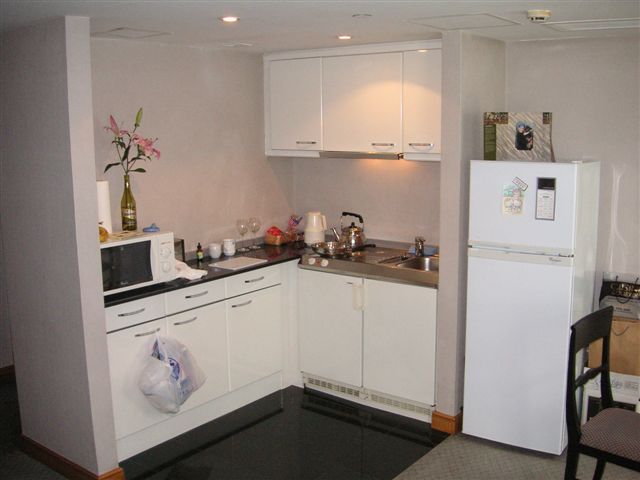 The kitchen worked well for us since we ate half our meals out and we did not entertain.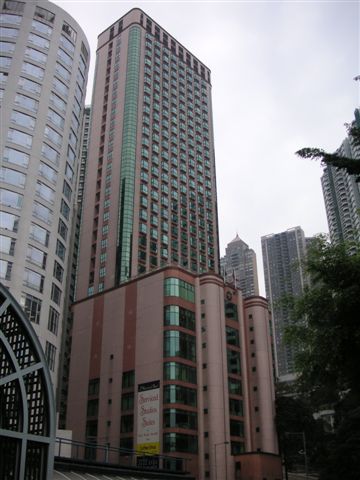 This was our apartment building at 2 MacDonnell Road on Hong Kong Island. We had a corner unit on the 25th floor, right side.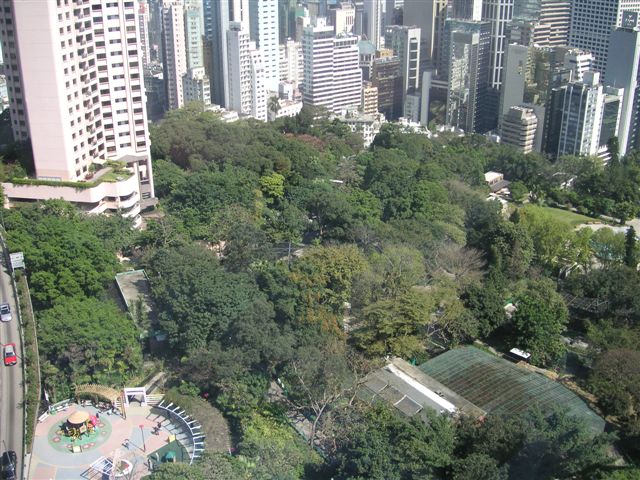 The Hong Kong Botanical Gardens and Zoological Park was across the street. There was also a children's' park that we visited several times.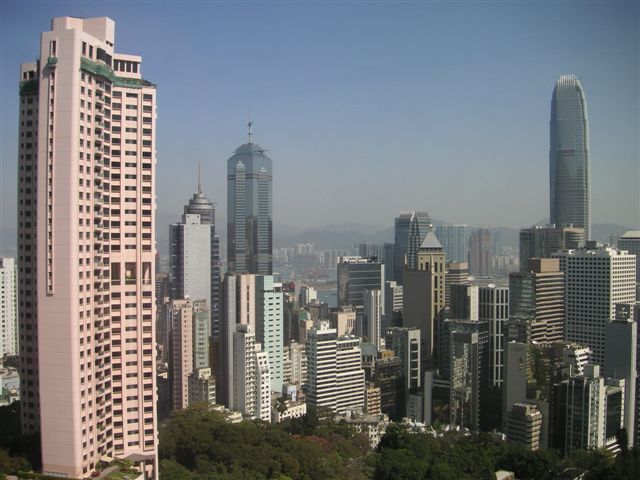 This was our view from the bedrooms looking straight out toward Hong Kong Harbour.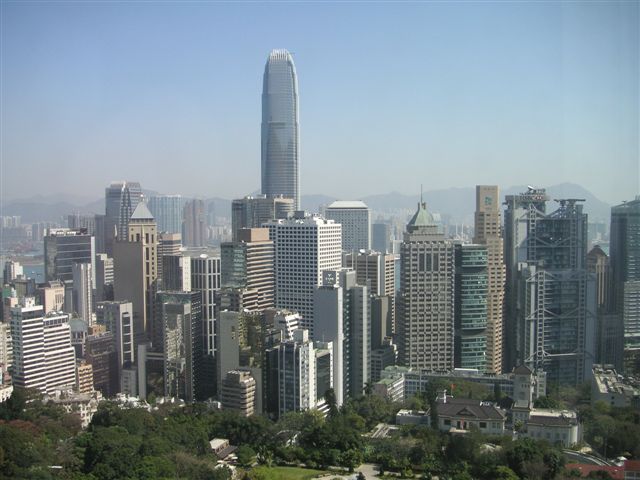 ...and another view.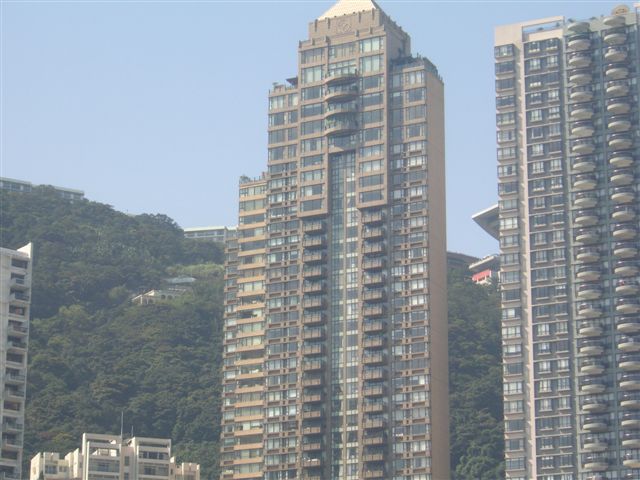 From our living-dining room we had a view of other high-rise apartments with a glimpse of the Peak behind.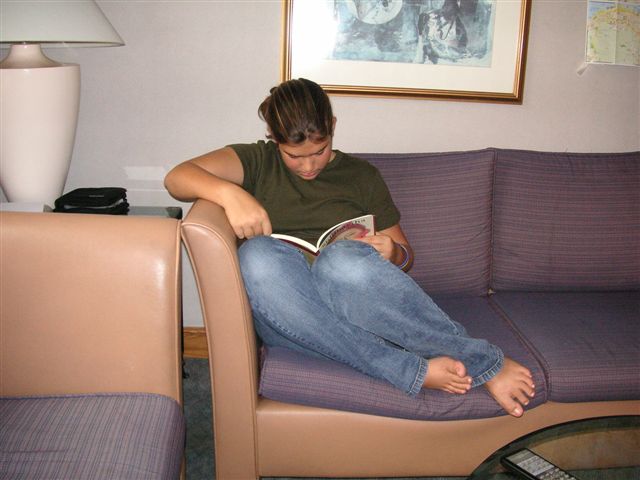 We caught up on our reading in Hong Kong. Here Lauren is reading Siddhartha, a novel based on the life of Buddha.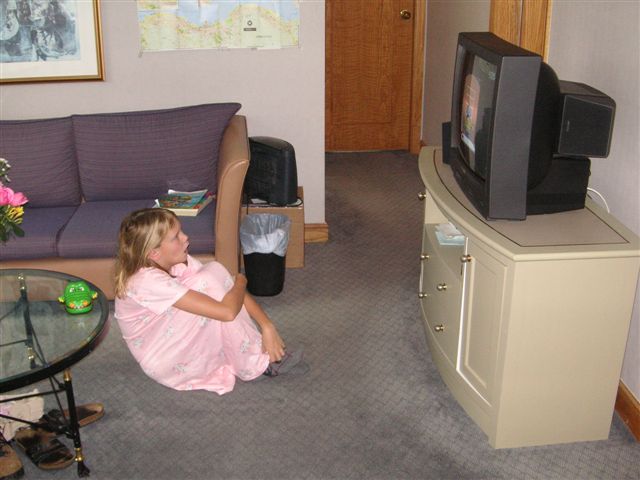 Katie was happy to watch cartoons that were finally in English.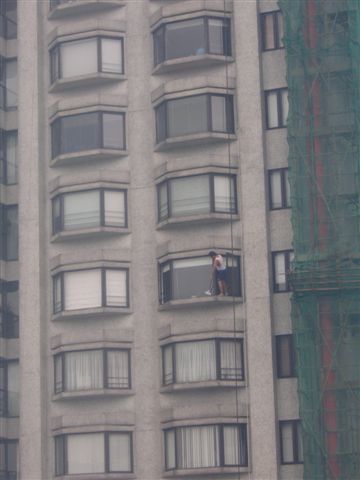 One morning we were entertained by a neighbor in the next building who decided to clean the outside of his windows without a safety rope.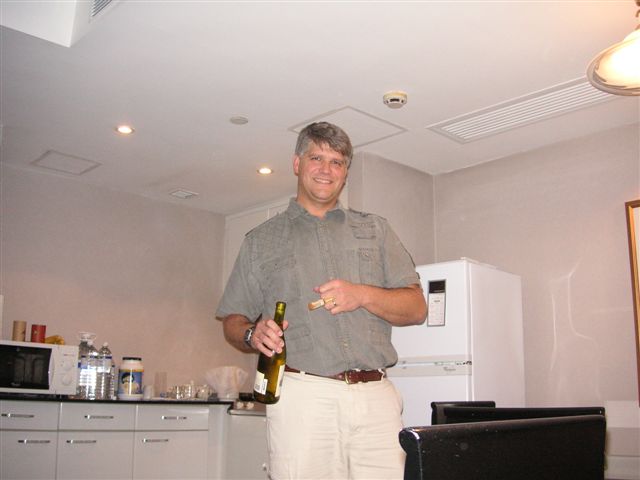 Hong Kong has competition and low tariffs - this made for good prices on wine.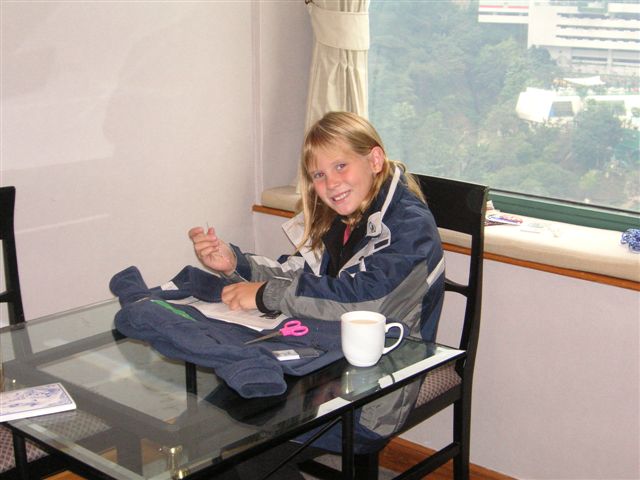 Katie sews another country patch on her polar fleece jacket.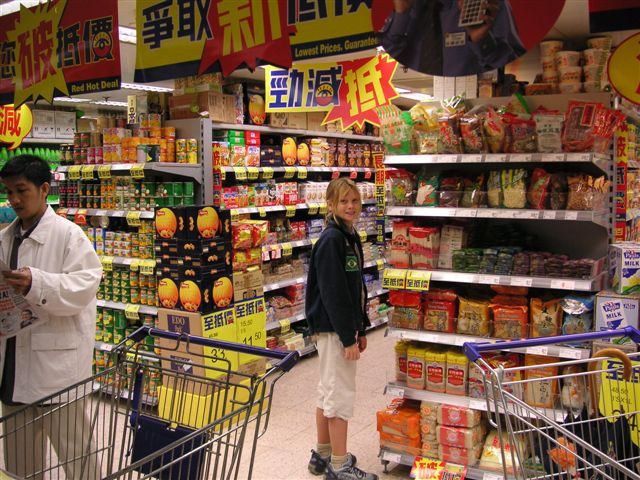 There was grocery store called Park 'n' Shop in the building across the street from the apartment. They had a good selection of food. Our favorite item was the BBQ pork bun in the bakery section. They tasted just like the humbow we love at the Mee Sum Bakery in Pike Place Market back in Seattle.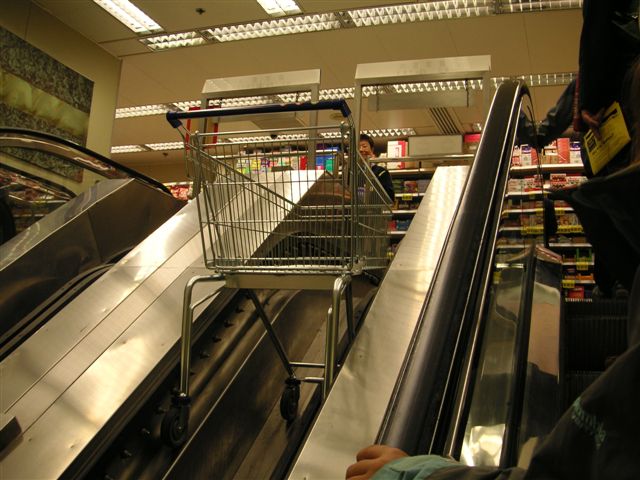 The Park 'n' Shop took up two floors of the building with an unusual escalator that could accommodate shopping carts.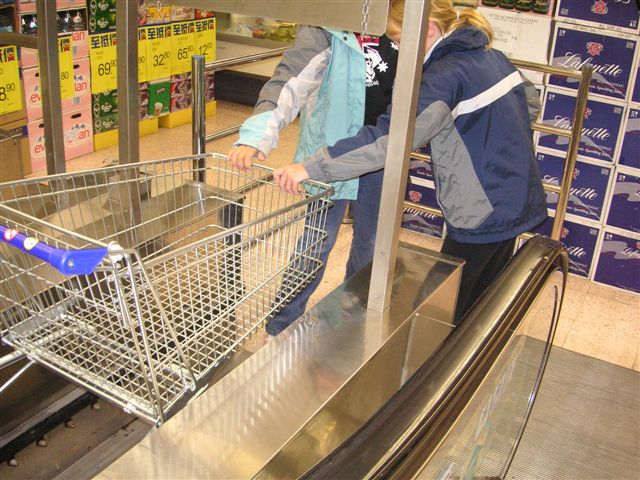 There was no shortage of young girls to help take the cart off the escalator.