Kona & Honolulu Pictures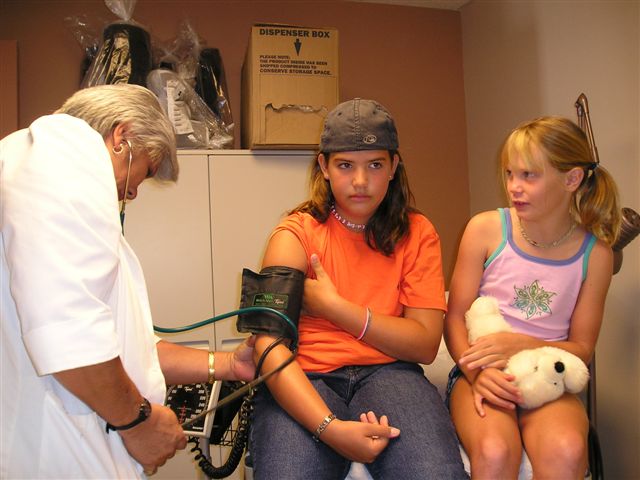 Lauren & Katie getting ready for their yellow fever shot.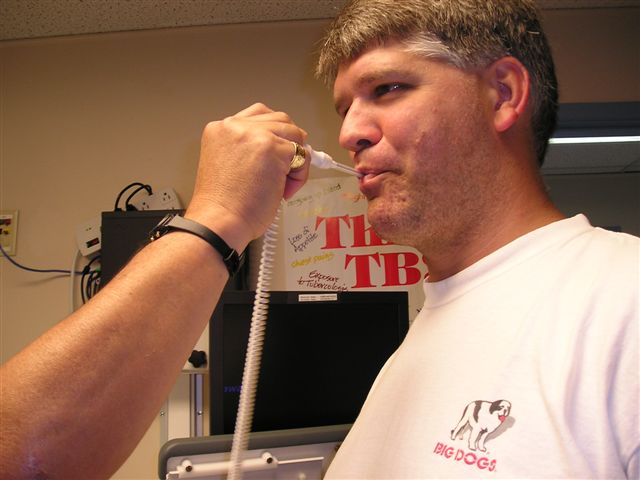 Todd getting his temperature taken before getting poked in the arm.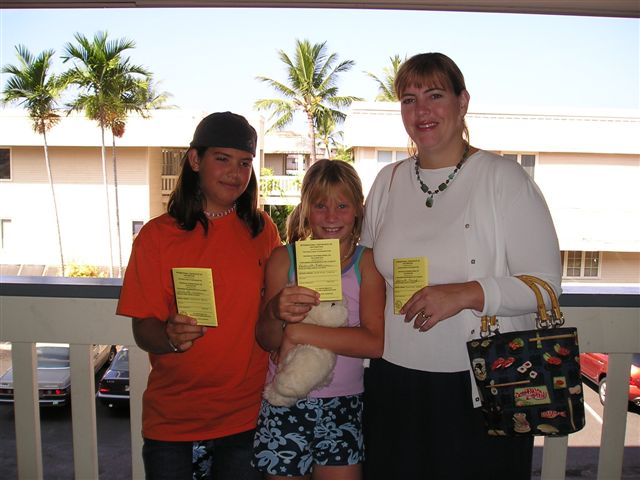 Lauren, Katie & Cheryl: proud owners of the International Certificate of Vaccination, also known as the Yellow Fever Card.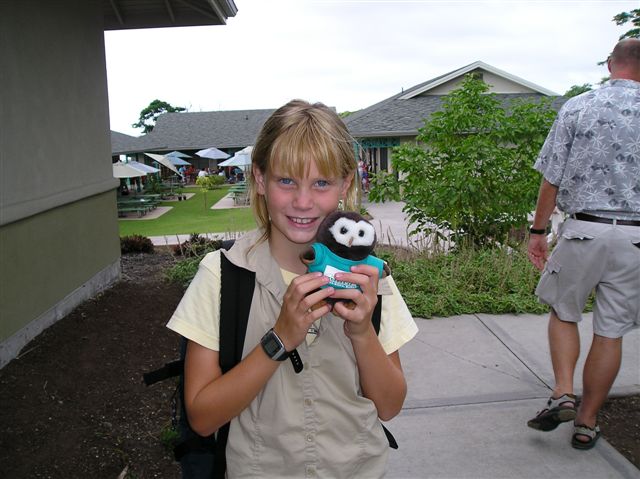 Katie with "Pueo," the Hualalai Academy mascot. This little fellow will travel with us around the world. Pueo means owl in Hawaiian.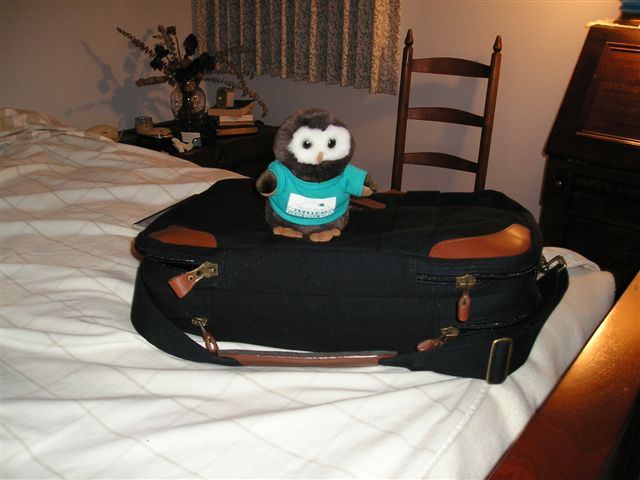 Pueo is eager to go - sitting on Todd's laptop case/carry-on bag - in Kona.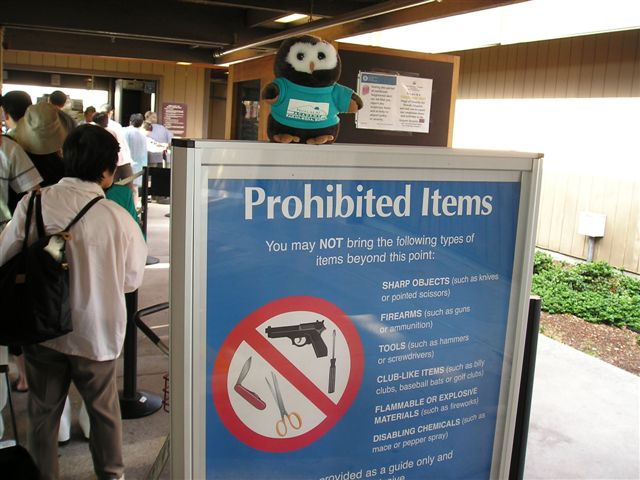 I told Pueo to get down from there - the security line at Kona International Airport on Departure Day - December 17.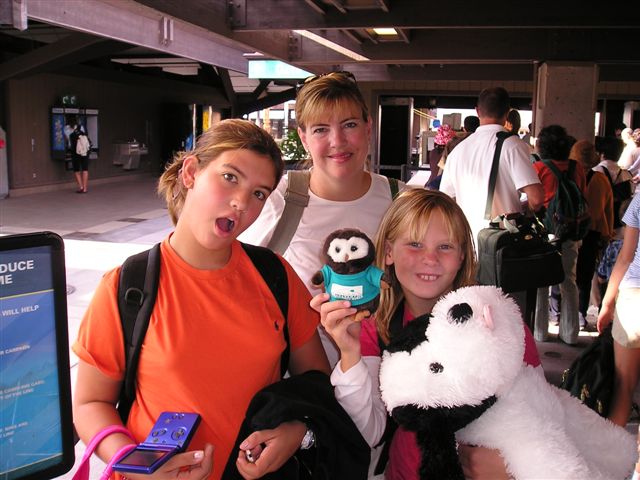 Security line in Kona.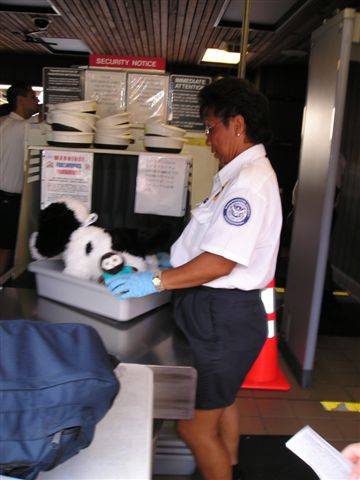 Pueo goes through the x-ray machine in Kona. He's a real trooper and we're just starting!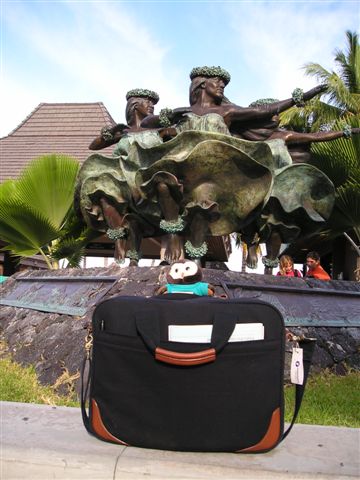 Pueo taking a breather after making it through security in Kona. Some Japanese tourists laughed at Todd when he took this picture.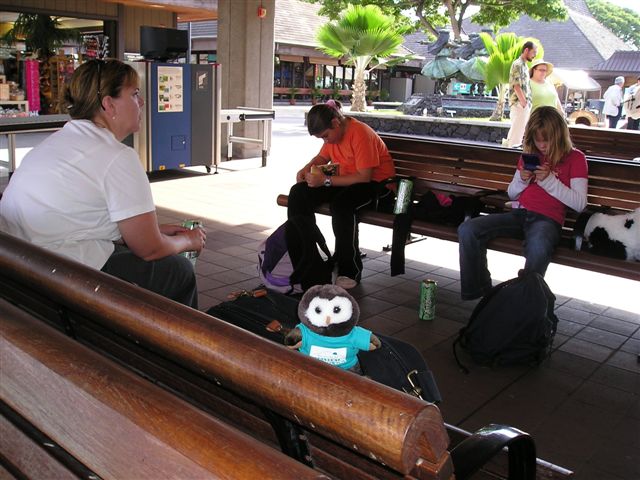 Waiting in Kona.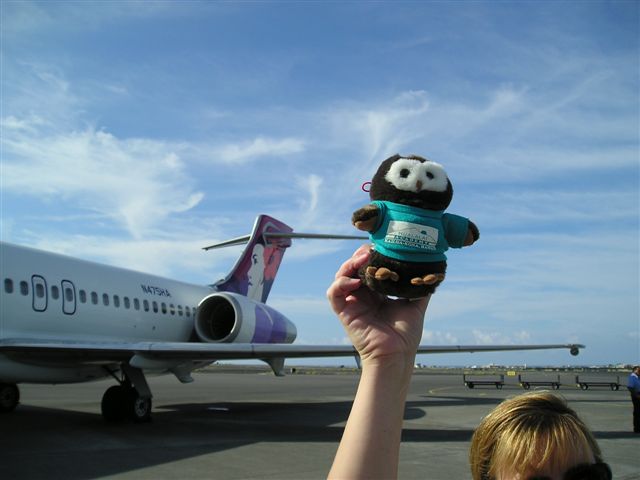 Getting on the plane in Kona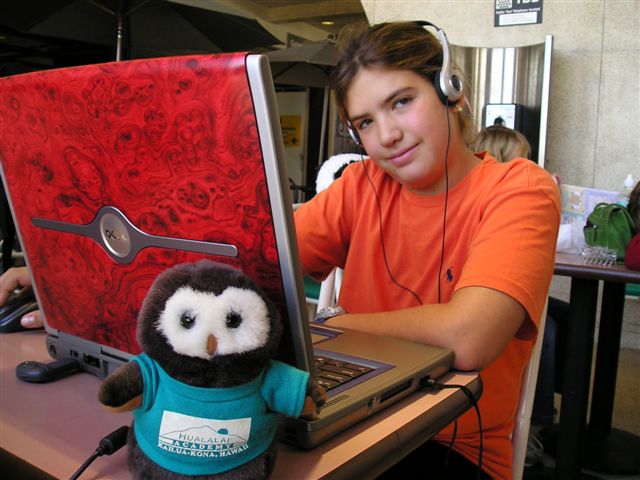 Waiting in Honolulu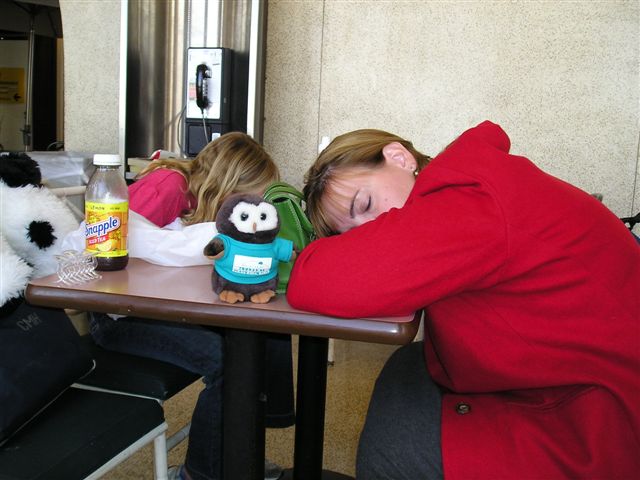 It was a long week getting ready to go - waiting in Honolulu for our flight to Seattle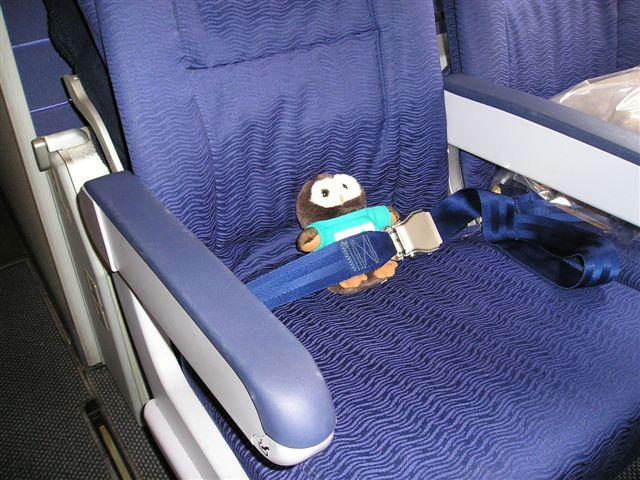 Pueo is all buckled in - it's going to be a good flight!