Orlando Pictures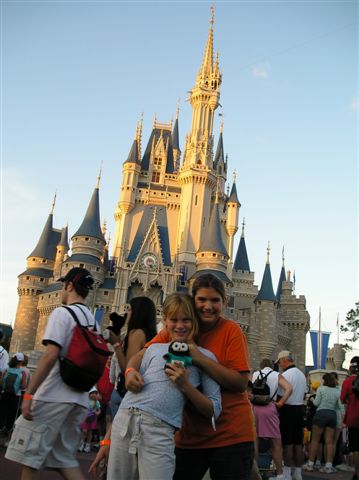 Lauren & Katie at "Magic Kingdom" with Pueo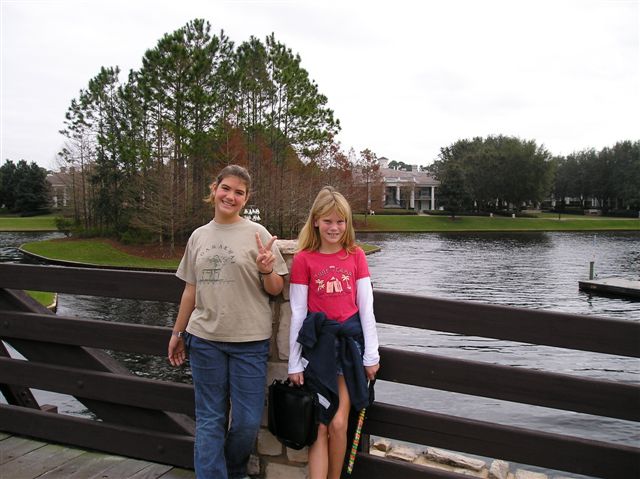 We stayed at a Disney World hotel called Port Orleans Riverside. You can take a boat to "Downtown Disney" from here.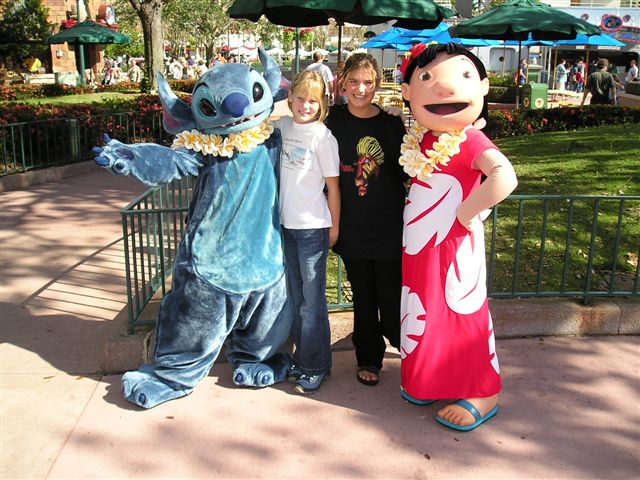 We ran into Lilo and Stitch at the MGM park.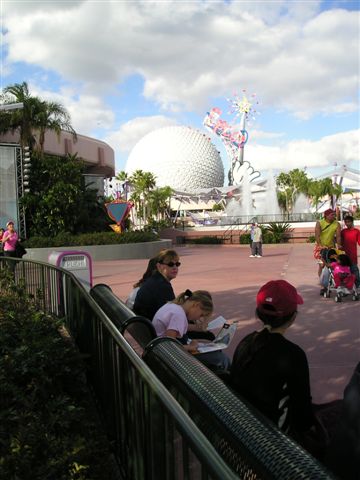 Taking a break in the shade at Epcot.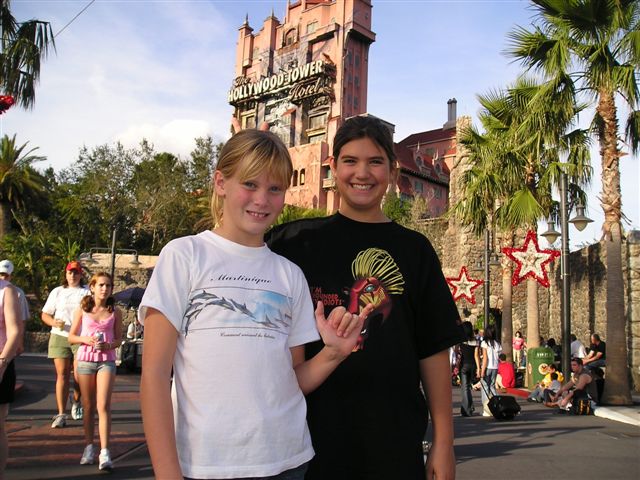 We rode the "Tower of Terror" twice.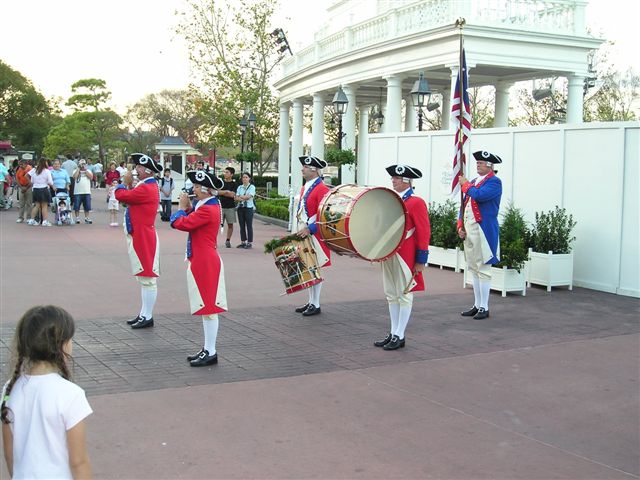 This fife and drum corps came by while we were visiting the United States area at Epcot.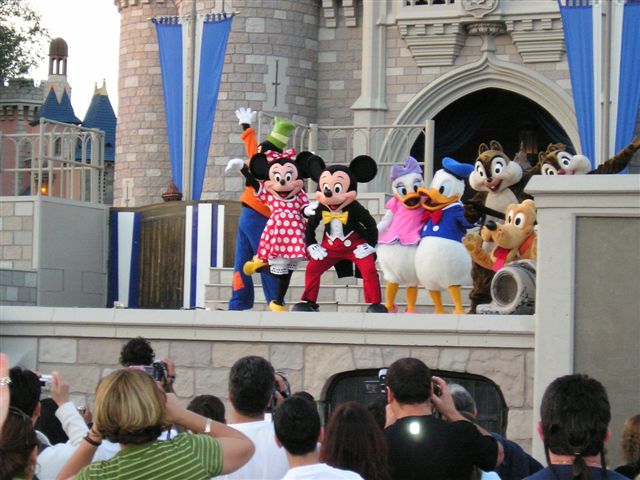 Mickey and the gang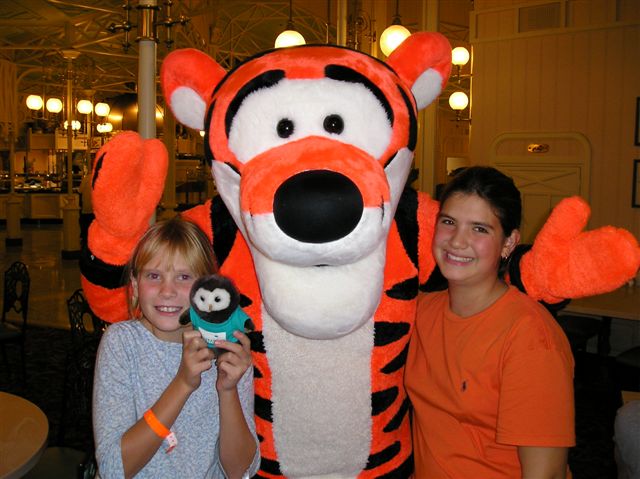 We ate dinner at a "Character Buffet" one evening and got a visit from Tigger.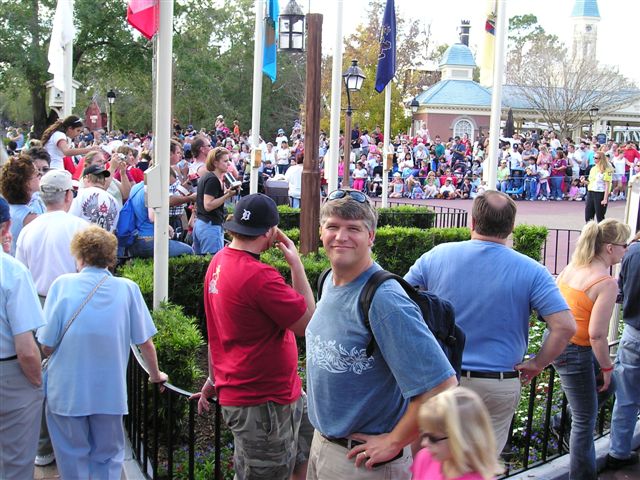 Todd waiting for a parade to start at "Magic Kingdom."
2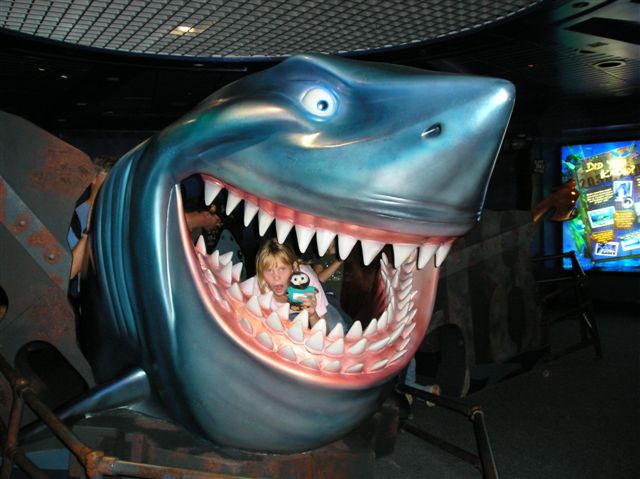 At Epcot there was an aquarium with multimedia educational information about the ocean and sea life - all laced with subtle (and not so subtle) advertising for Disney movies such as Finding Nemo.
One evening, we ate at 1950s theme restaurant.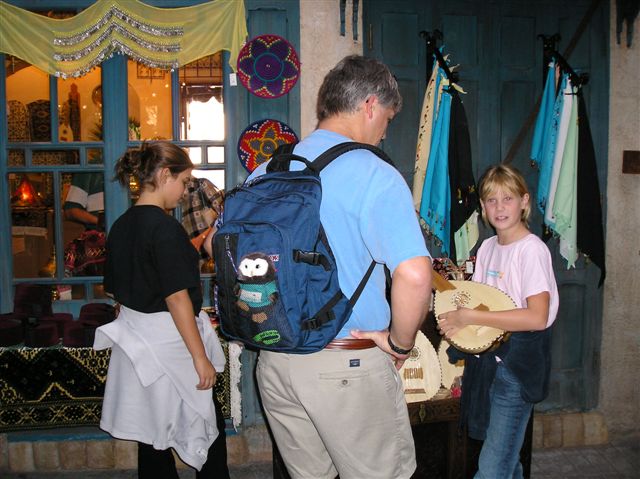 At the Morocco area in Epcot