Peru Pictures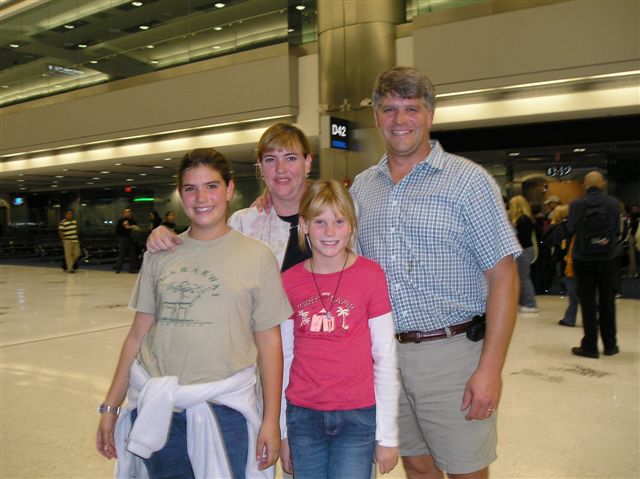 This is at our departure gate in Orlando as we are about to board the flight to Lima, Peru on January 6.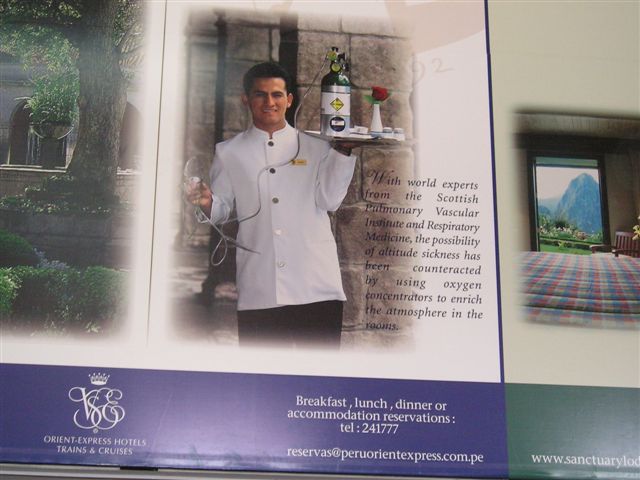 This advertisement at the Cusco airport made us laugh.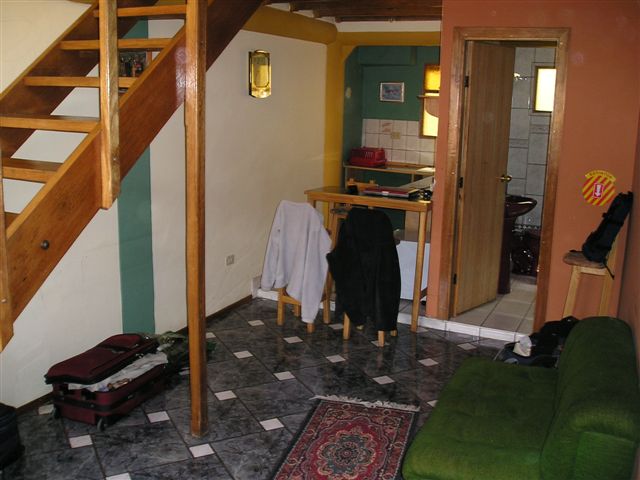 This was our little apartment in Cusco. A bathroom, kitchen and simple living room downstairs, and three beds upstairs.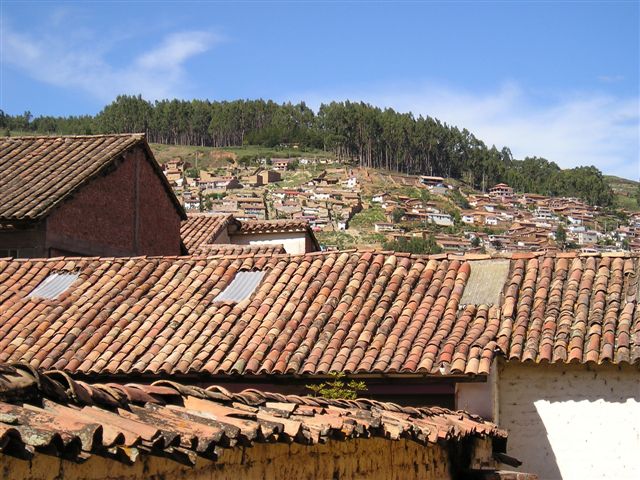 This was the view out of our window in Cusco.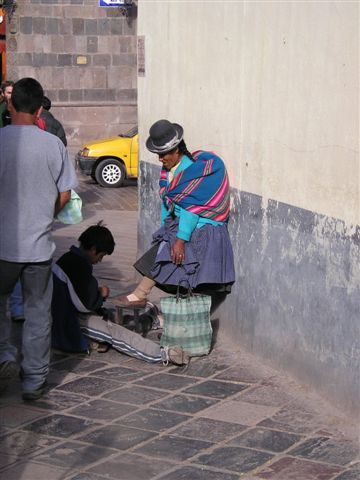 A Peruvian woman having her shoes shined in Cusco.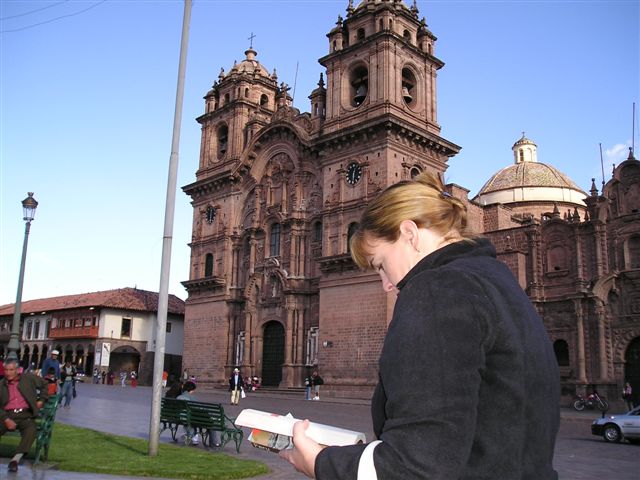 Cheryl consulting her guidebook at La Plaza de Armes in Cusco.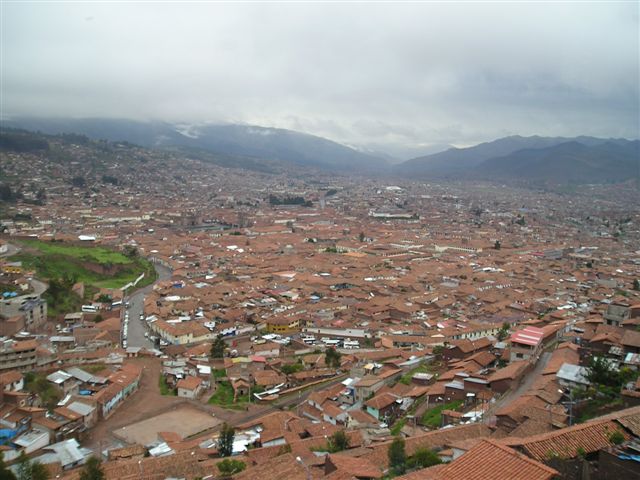 We got this good view of Cusco from the train on our way to Machu Picchu.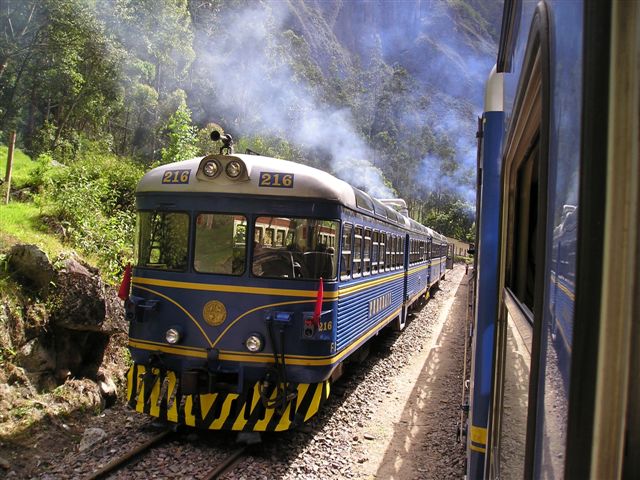 This is the train we took to Machu Picchu. It's called the "Vistadome" because it has windows along the roof.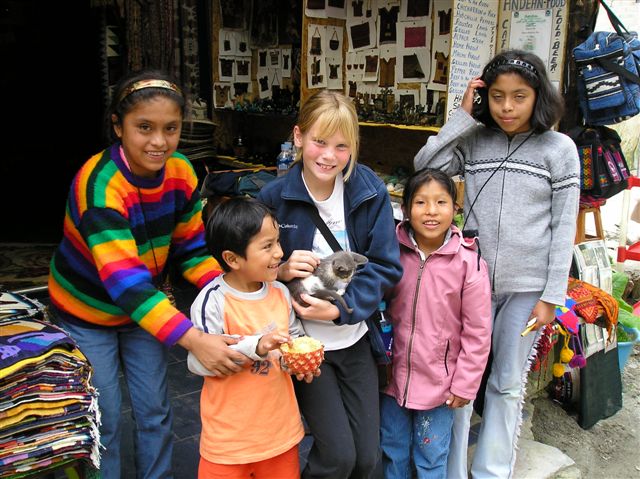 Lauren and Katie found a kitten in front of one of the shops along the train tracks in Aguas Calientes near Machu Picchu.
The Inca ruins at Machu Picchu.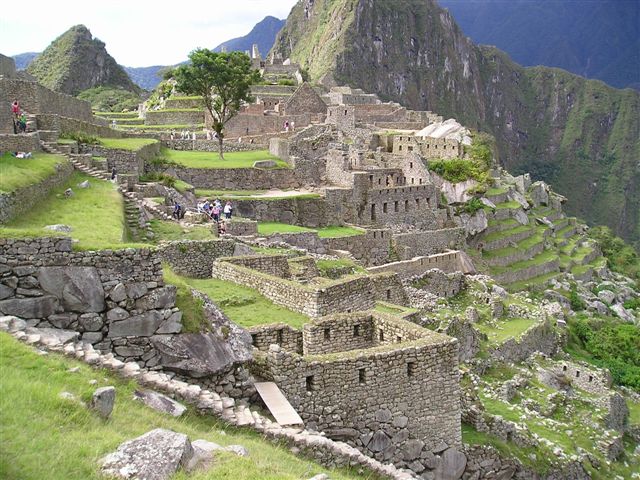 We had great weather the day we visited. It was cloudy for a while, then the sun came out.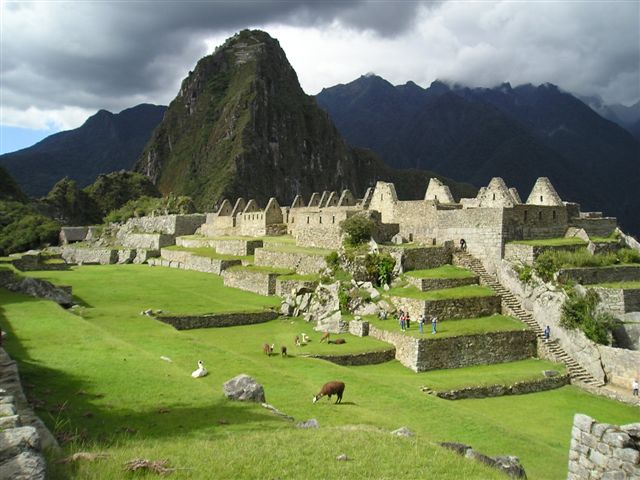 The Plaza of the ruins with grazing llamas.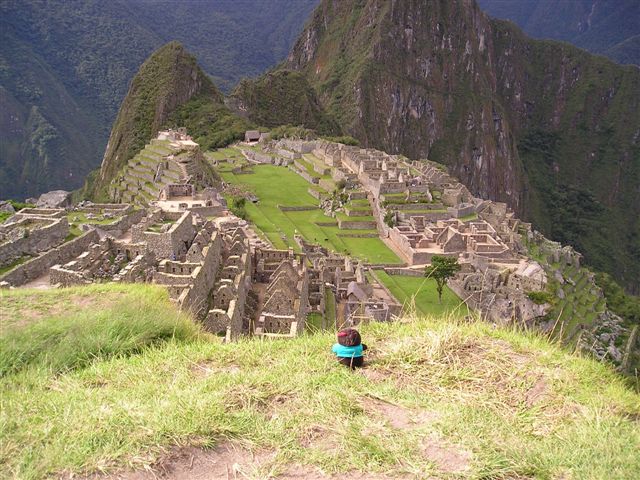 Todd and Pueo hiked to the high point at ruins for a good view.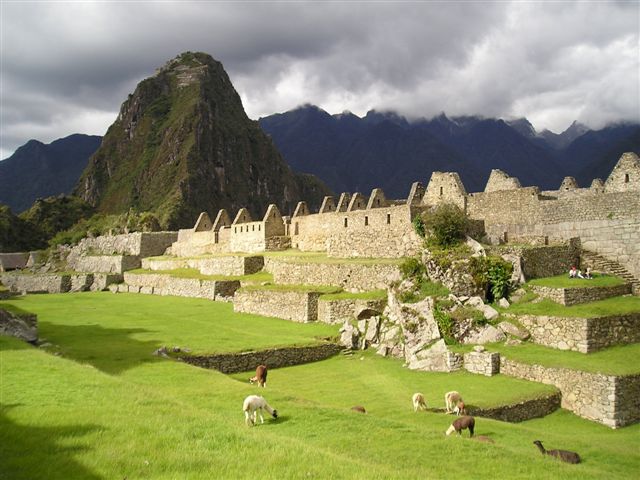 More llamas in the Plaza at Machu Picchu.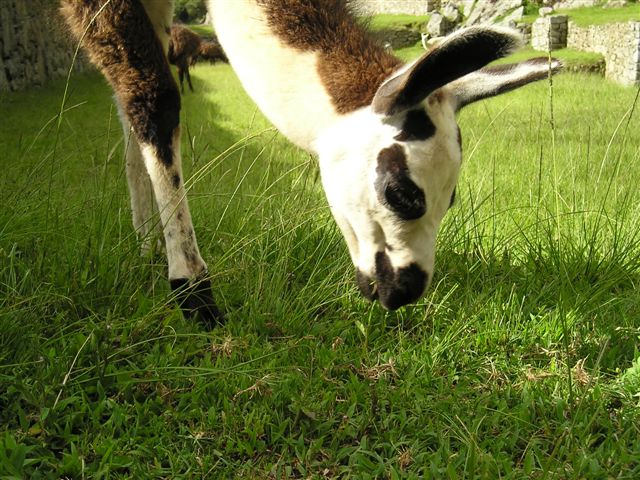 A llama came very close.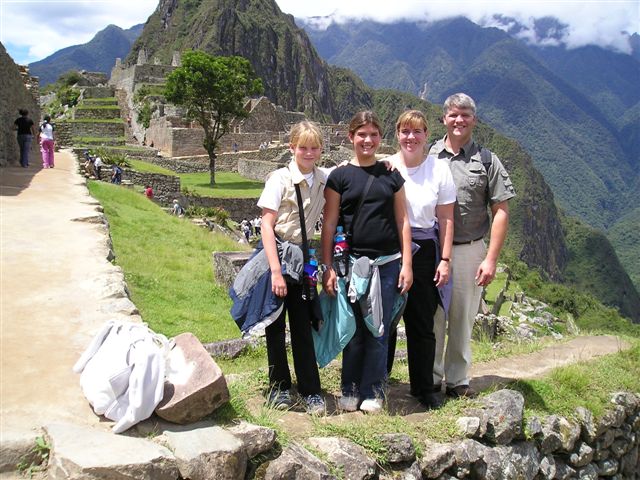 Here we are near the end of our fun day at Machu Picchu. Is Lauren taller than Cheryl?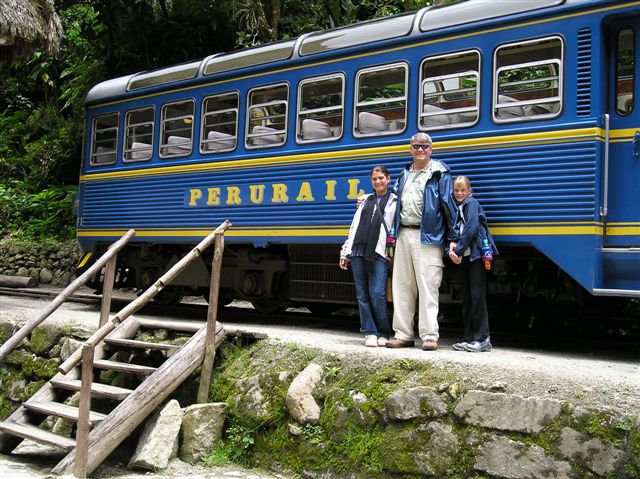 Lauren, Todd and Katie in front of the train to Aguas Calientes, the town near Machu Picchu.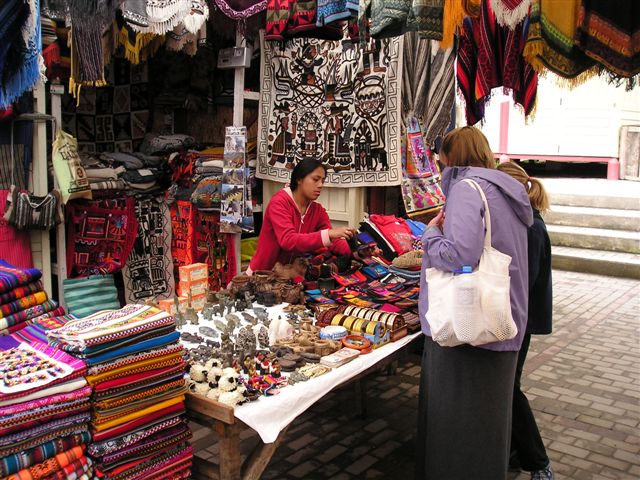 Shopping at the outdoor market in Aguas Calientes, near Machu Picchu.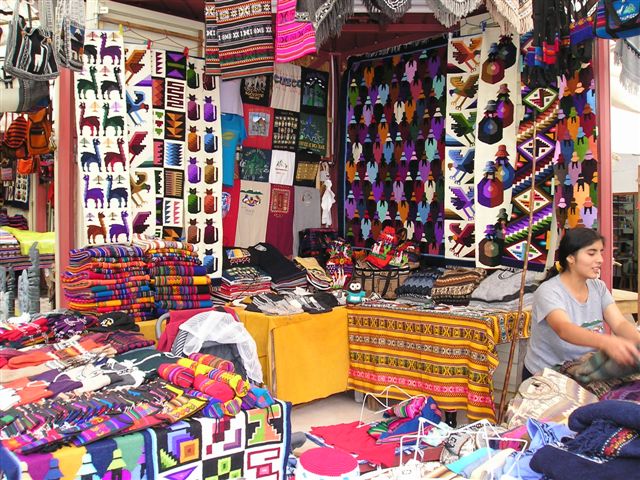 A colorful shop at the outdoor market. Can you find Pueo in this picture?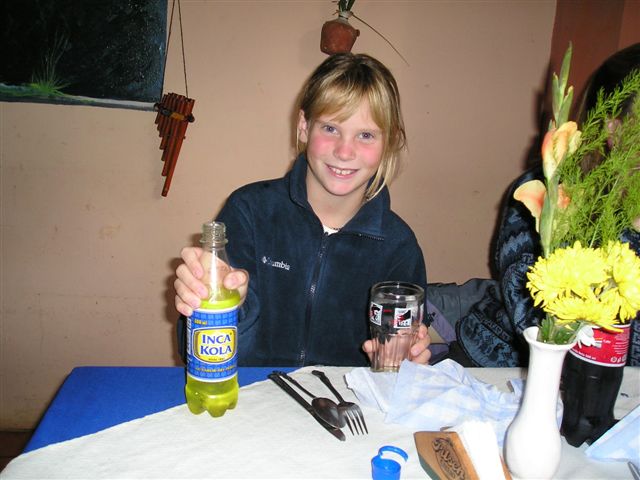 Here is Katie trying out some local brew, Inca Kola.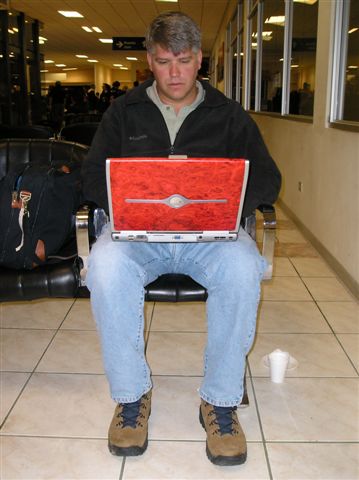 Todd writing the journal entry for Peru at the Cusco airport.